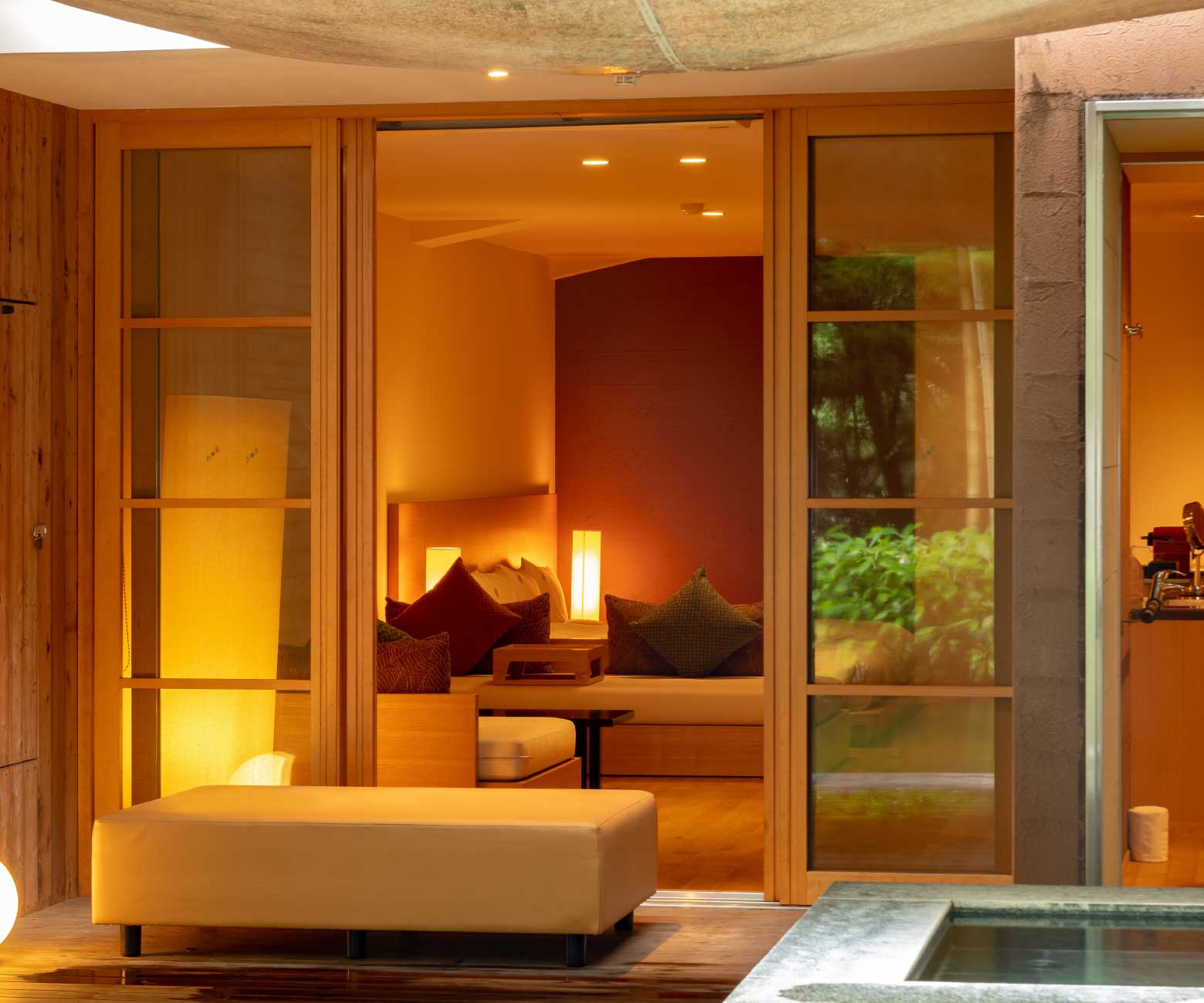 We have 8 different room options with a total of 23 rooms available. All rooms feature roomy Hollywood twin beds and complimentary beverages in the fridge for your stay!
Rooms
Every room features a terrace and an open-air onsen bath.
Enjoy an extraordinary sense of liberation and joy. Our rooms are designed to blend indoor and outdoor spaces with a terrace and a private open-air onsen bath.

On the first floor, you'll find the 'Mikage Stone' open-air onsen bath, named MIKAGE. Other floors are adorned with open-air baths featuring Aomori cypress, known as MIKADO.

Additionally, our exclusive CLUB FLOOR is located on the 4th floor, offering a unique and elevated level of service.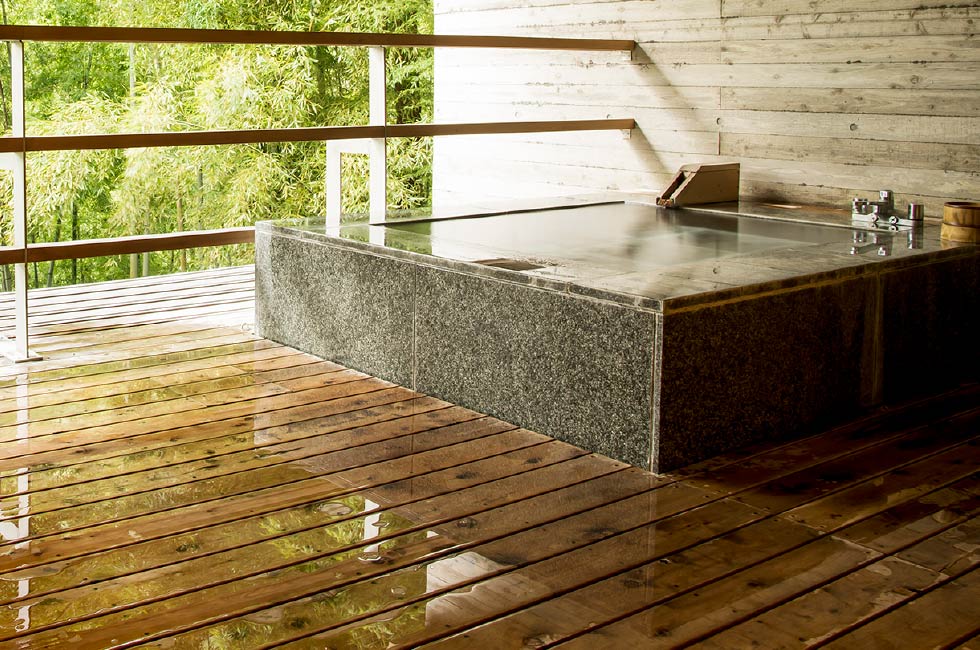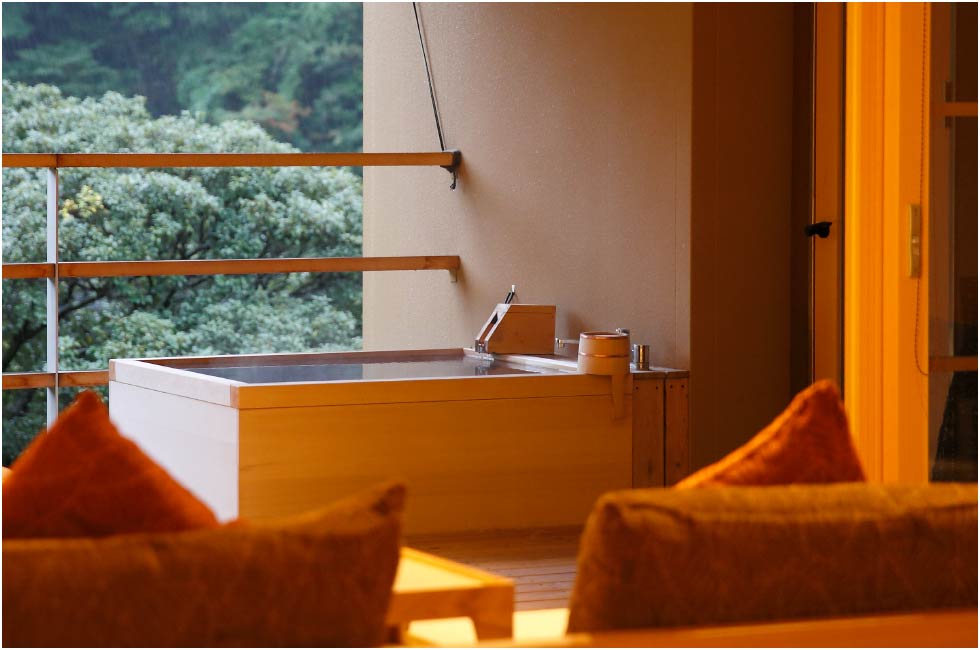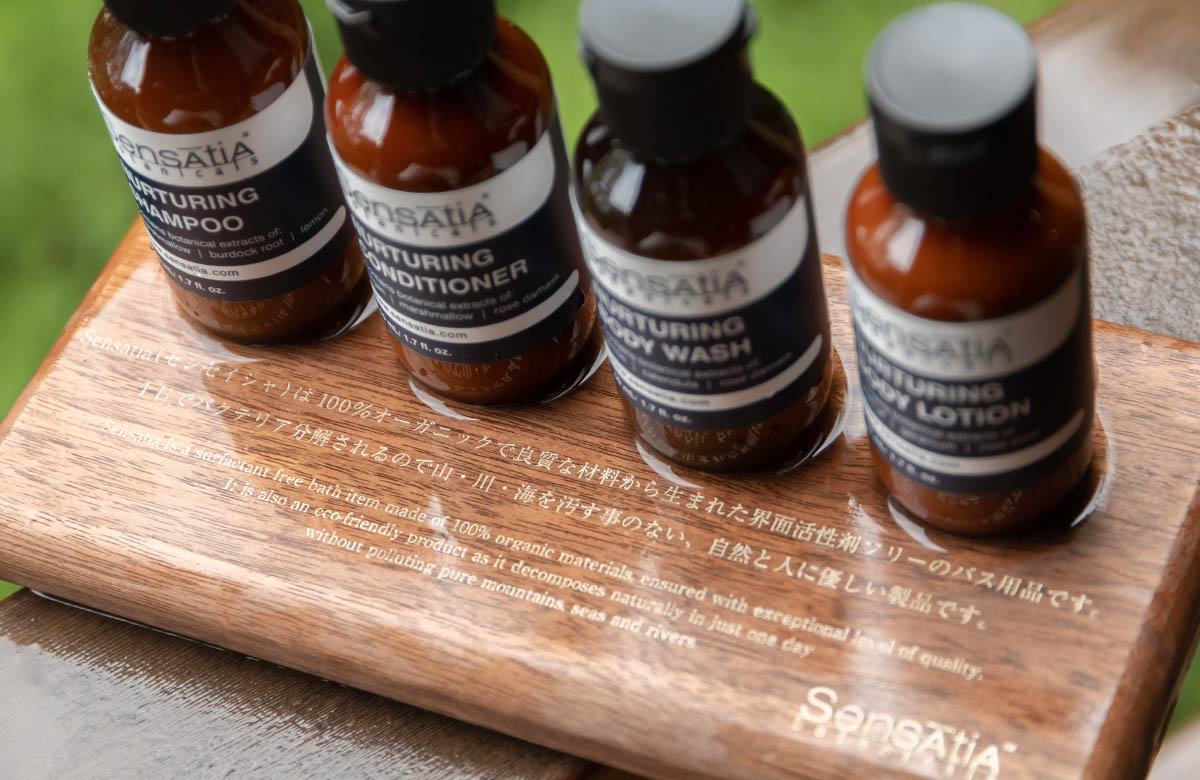 Luxurious Room Amenity
「Sensatia Botanicals」
With Sensatia, enriches your stay at Kinnotake. "Sensaia" was born in the small fishing village of Jasri, Bali. Create healthy skin care products containing pure, natural ingredients. We have been committed to empowering and contributing to the local economy, while maintaining sustainability and reducing our impact on the environment as much as possible.
Relaxing space that blends into the forest
Extraordinary liberation and joy
※ Kindly be informed that we are unable to host guests under the age of 12.
Cancellation Policy
4 to 7 days before

10%

1 to 3 day(s) before

50%

Same Day

100%
Check Availability
Regarding Your Stay
Number of rooms

23 rooms

Check in

3:00 PM

Check out

11:00 AM

Amenities We've got you covered with a range of amenities to make your stay comfortable:
• Bathrobe, bath and face towels, hand towels
• Slippers
• Toothbrush, hairbrush, hair ties, cotton swabs, cotton balls, and razors
• Shampoo, conditioner, body wash, and a body towel
• Hairdryer
• Essential facial sheet mask
• facial cleansing milk and cleansing gel
• Skin lotion and facial cream
Rest assured, we've taken care of all the little details to make your stay a pleasant one.
Room facilities and fixtures

Bluetooth speaker, espresso machine, electric kettle, tea set, Hakone premium water, makeup magnifier, humidifier, air purifier, individual air conditioning, LED stand, safe deposit box, refrigerator, free Wi-Fi connection

Free rental items(Limited quantity)

TV, Blu-ray player, DVD player, iron & ironing board, trouser press, curling iron, mobile phone charger, extension cord, hugging pillow, buckwheat husk pillow, low-resilience pillow, lap blanket, Jenga, playing cards, UNO, Hanafuda, thermometer, cutlery, mosquito coil, sewing set, contact lens storage solution & case, hair cap
PAGE TOP
※ Kindly be informed that we are unable to host guests under the age of 12.
Cancellation Policy
4 to 7 days before

10%

1 to 3 day(s) before

50%

Same Day

100%
Check Availability