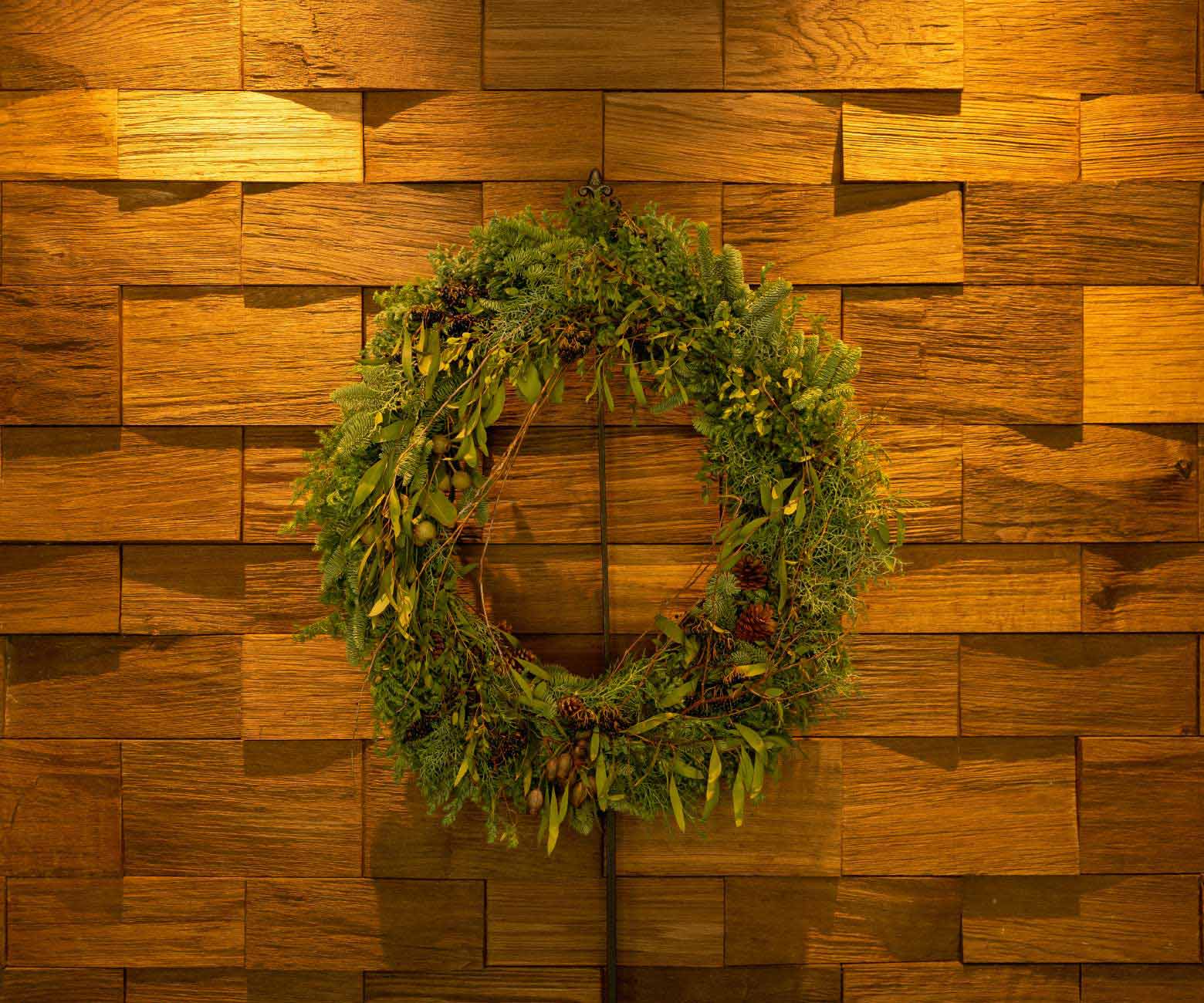 A tranquil space for you to relax in, amidst the leisurely moments brought to you by the Tonosawa forest.
Facilities
In the lounge
You can unwind with a drink and a book while experiencing the forest surroundings.
In the evening, you can enjoy the time flowing through the nighttime forest illuminated by candlelight.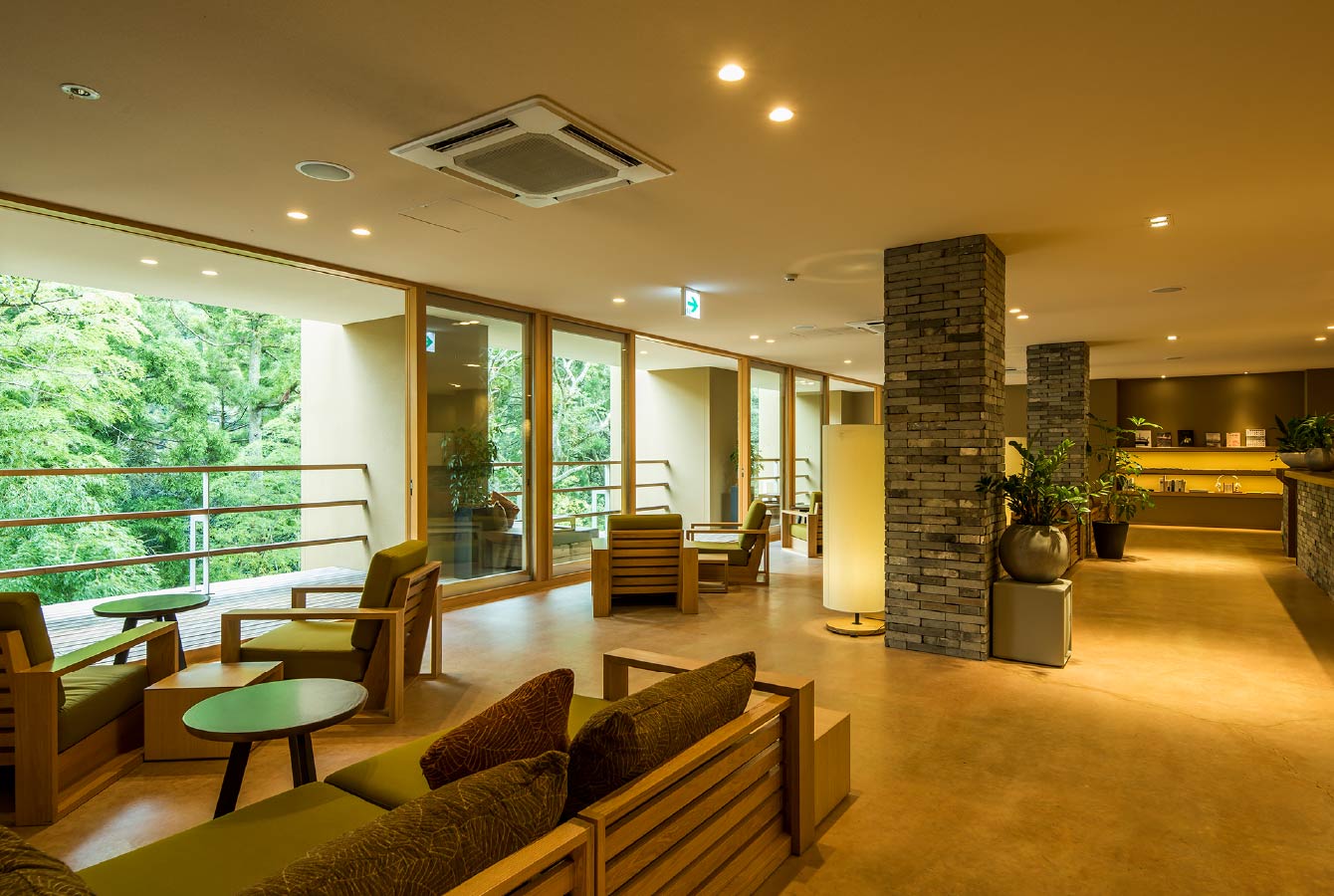 ---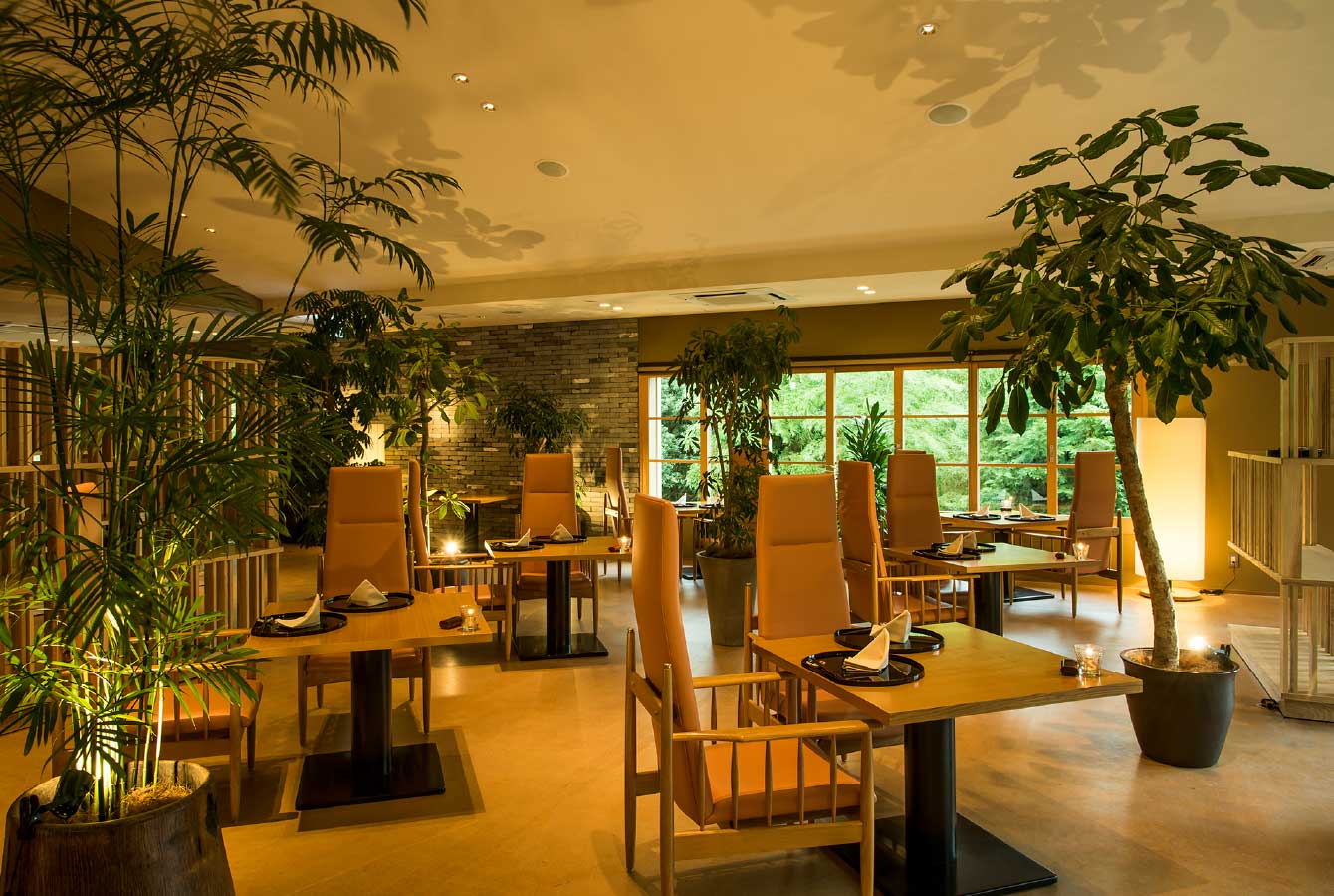 Dining
At night, as the outside world is bathed in deep indigo, you'll find tranquility within the forest's embrace.
In the morning, soft light streams in, filling the dining area with a changing natural charm.
Our dining space, enriched by nature's grace, evolves with the passing hours.

Enjoy heartwarming moments with your loved ones while savoring dishes crafted with seasonal ingredients.
Dinner ServiceStarts at 5:30 PM or 7:30 PM
Closes at 9:30 PM
Breakfast ServiceStarts at 7:30 AM, 8:00 AM, 8:30 AM, or 9:00 AM
Closes at 10:00 AM
---
Bar Bamboo
Enjoy a mature ambiance in a relaxed setting. We offer a variety of whiskeys, wines, Japanese sake, cocktails, and more.

Opening Time

7 PM

Closing Time

Midnight (Last Order: 11:30 PM)

Cover Charge

1,100 yen per person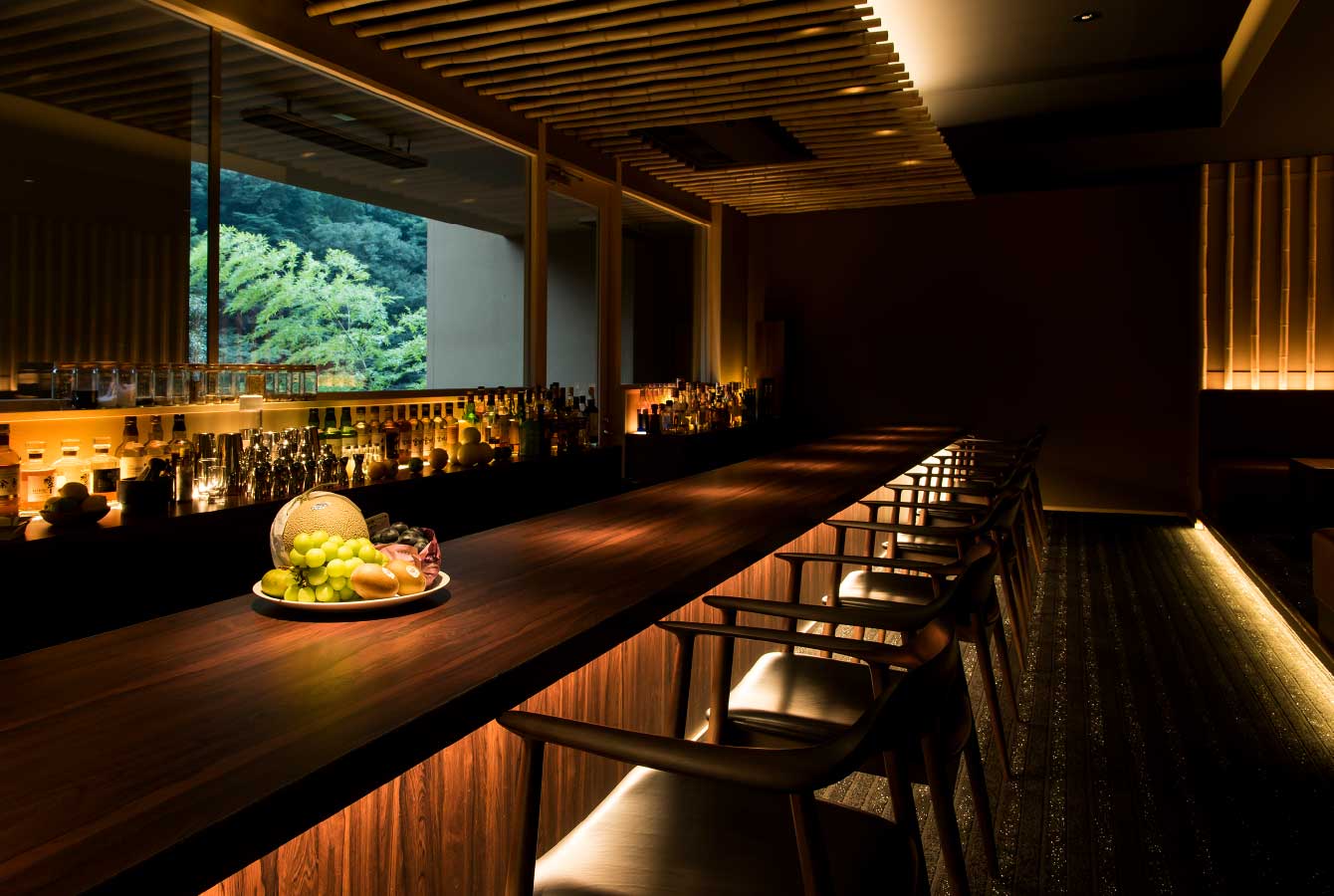 ---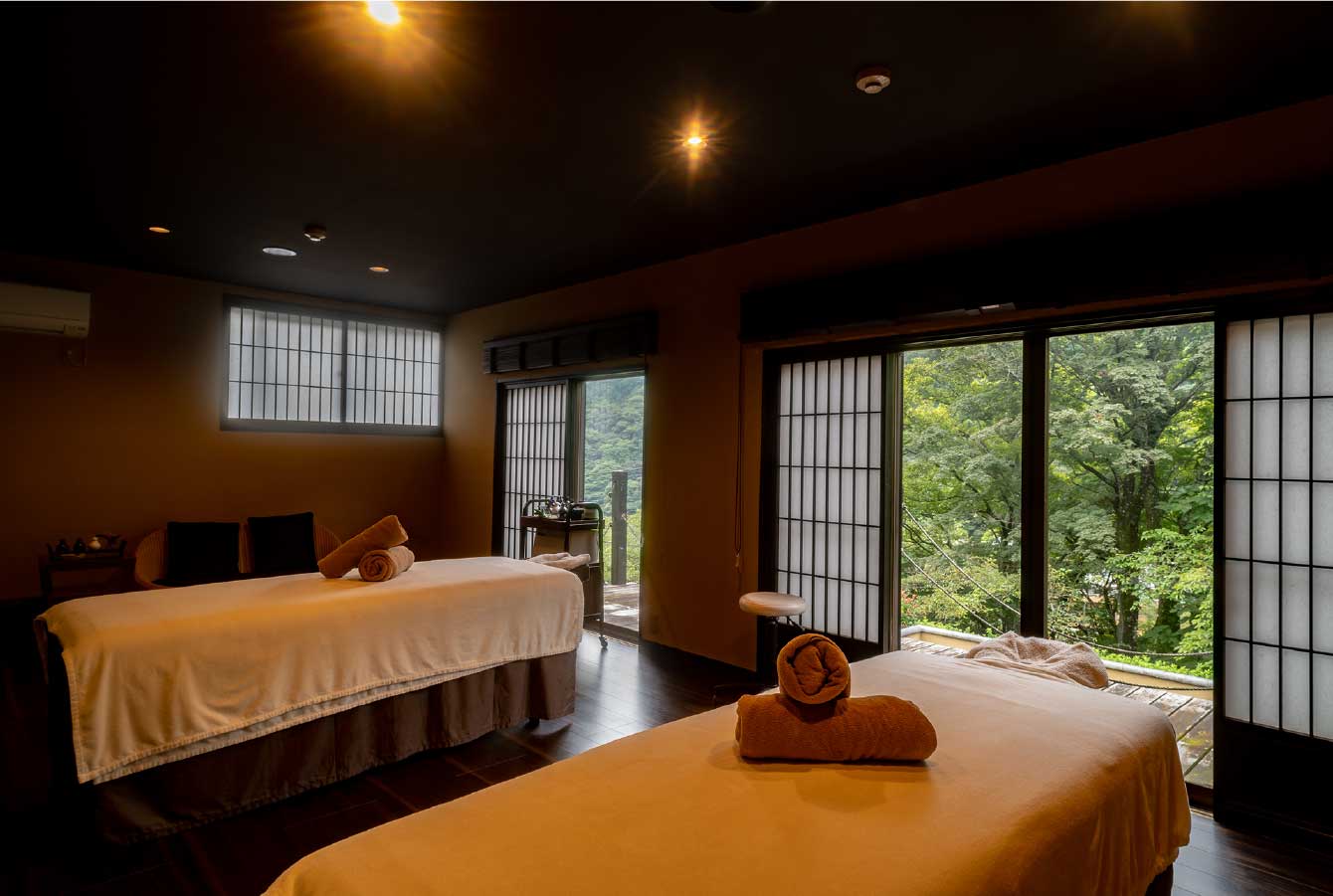 The Moon SPA
A completely hands-on spa treatment designed based on your daily well-being and goals. Housed in a renovated traditional Japanese farmhouse, it provides a rich and soothing experience that warms you to your core. Enjoy a truly indulgent time for adults.
PAGE TOP
※ Kindly be informed that we are unable to host guests under the age of 12.
Cancellation Policy
4 to 7 days before

10%

1 to 3 day(s) before

50%

Same Day

100%
Check Availability