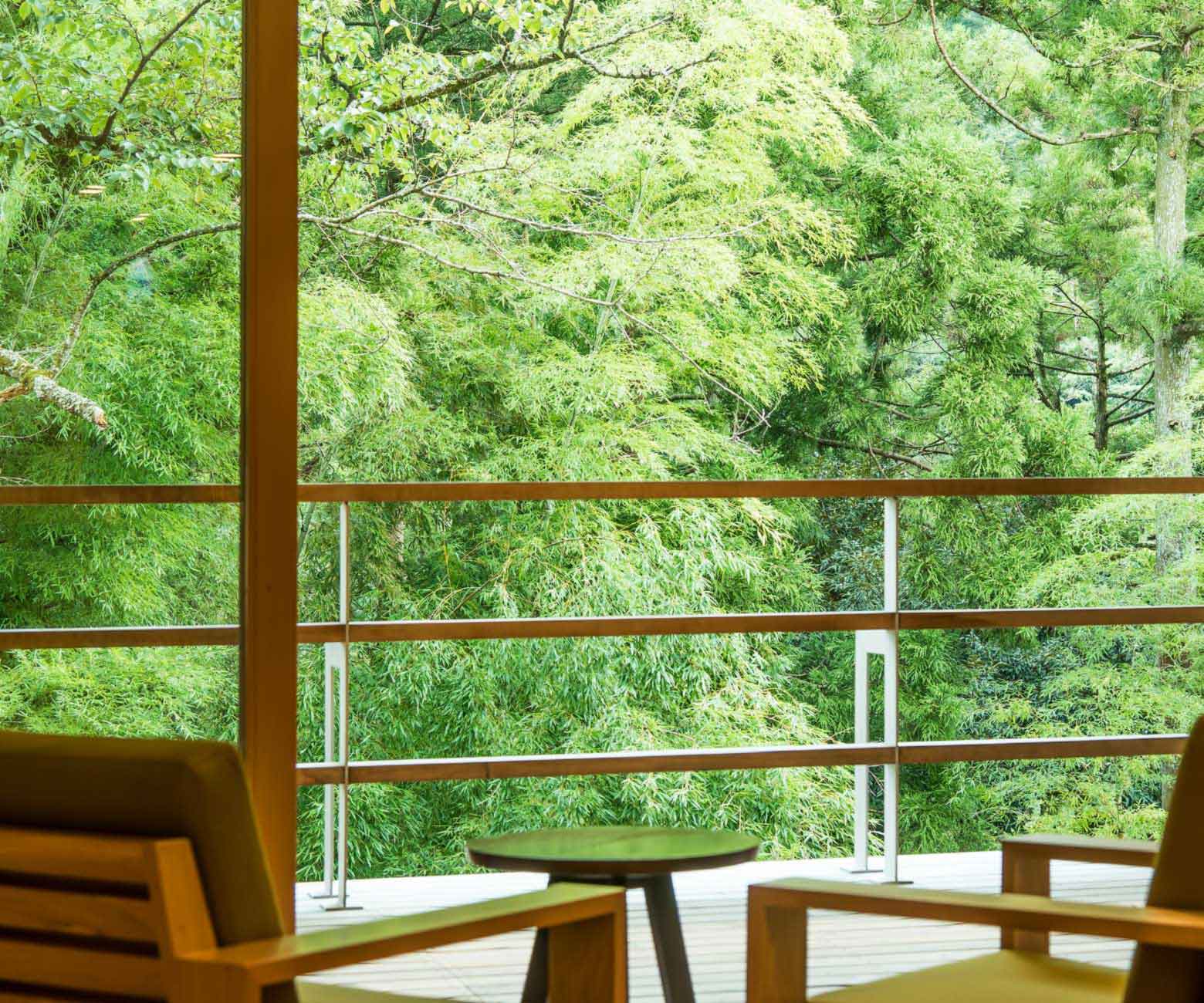 Nestled within the expansive embrace of Tonosawa's ancient forest, where the boundaries between nature and edifice, person and person, gently merge, lies our onsen ryokan.
Story
Welcome to Kinnotake Tonosawa
Walk across the 'Tonosawa Bridge,' suspended over the tranquil waters of the Hayakawa River,
and find yourself in a world crafted exclusively for adults,
inviting you to a voyage of self-discovery.

Here, with your senses—eyes, ears, skin—immerse yourself in the changing seasons of Hakone's nature,
leaving behind the daily hustle and embracing moments of Tonosawa.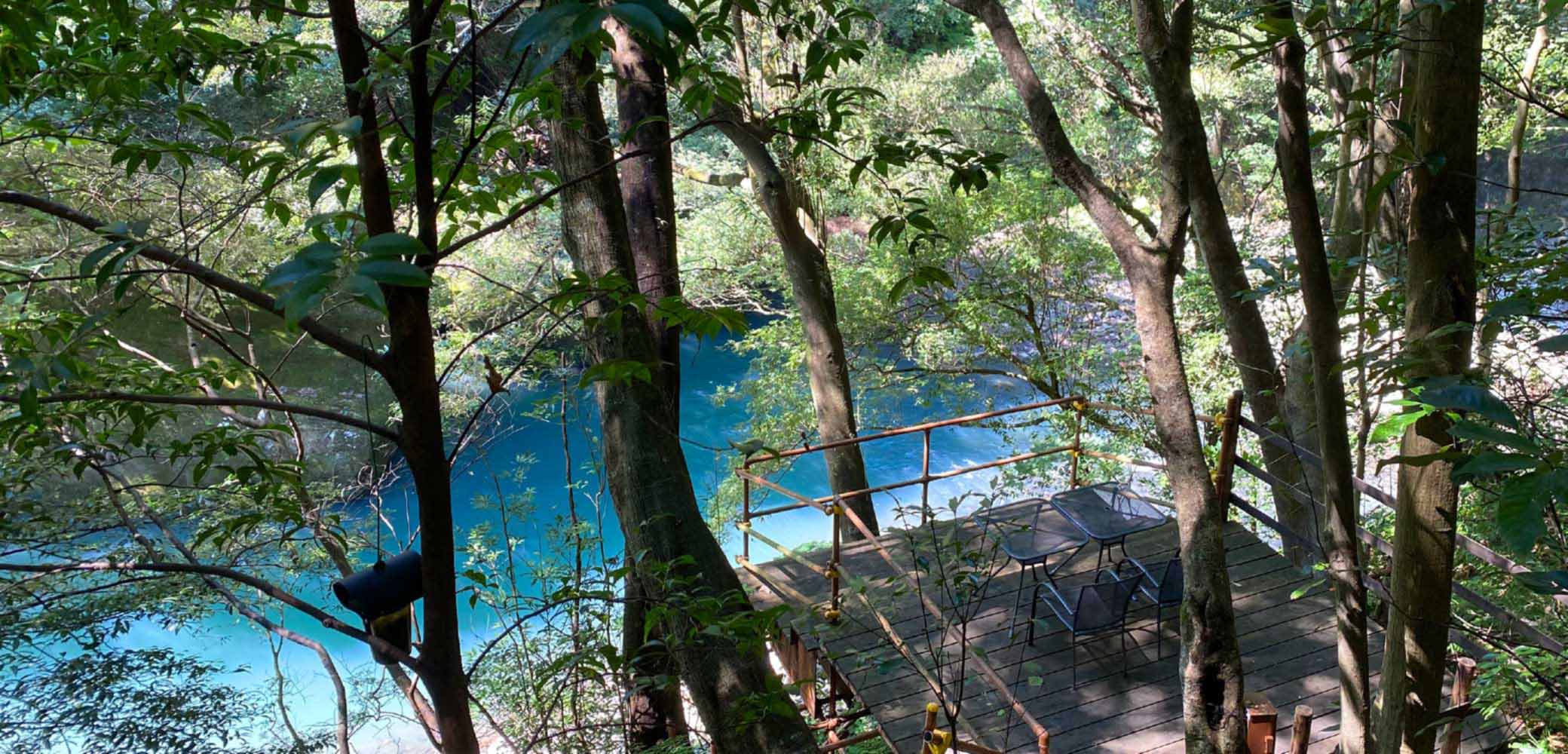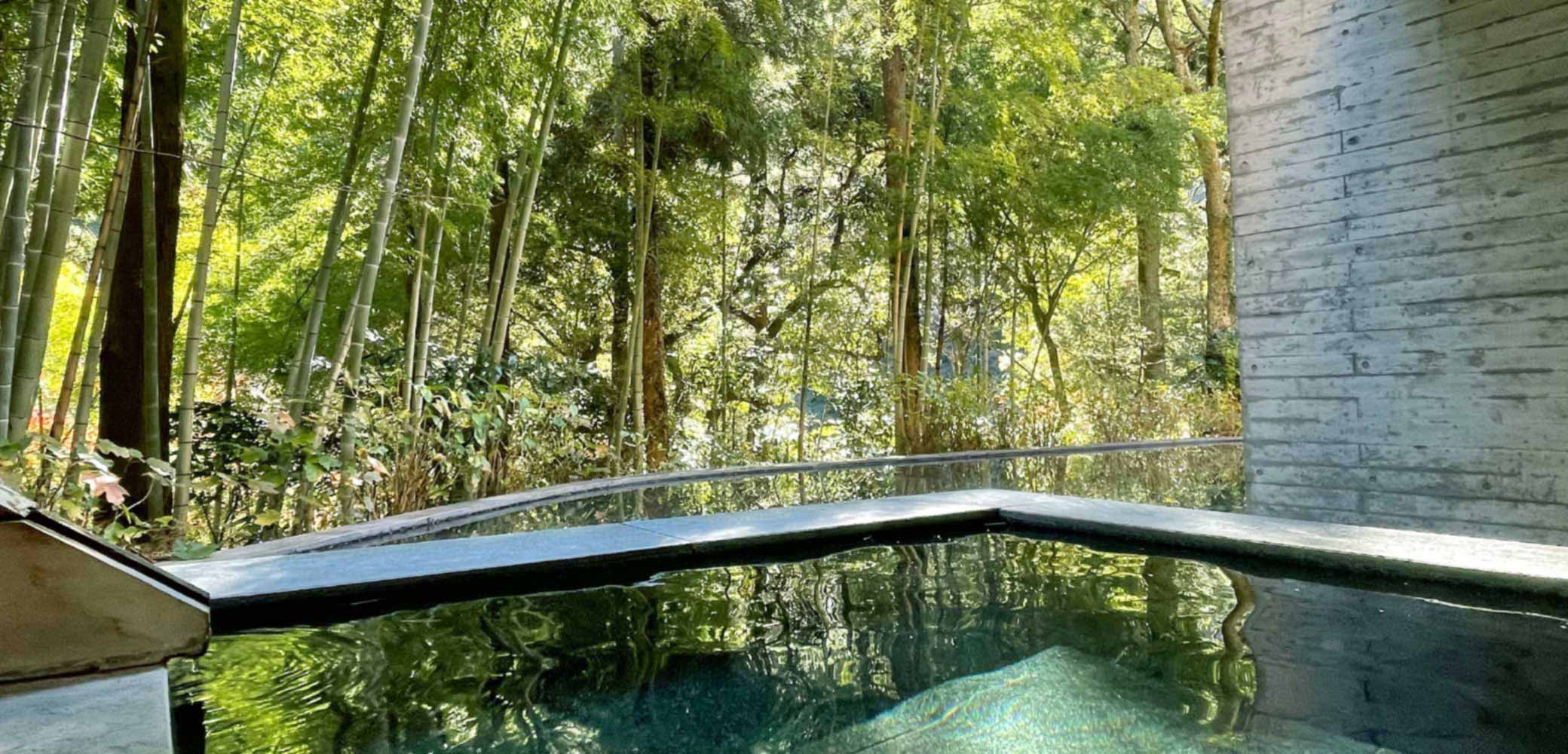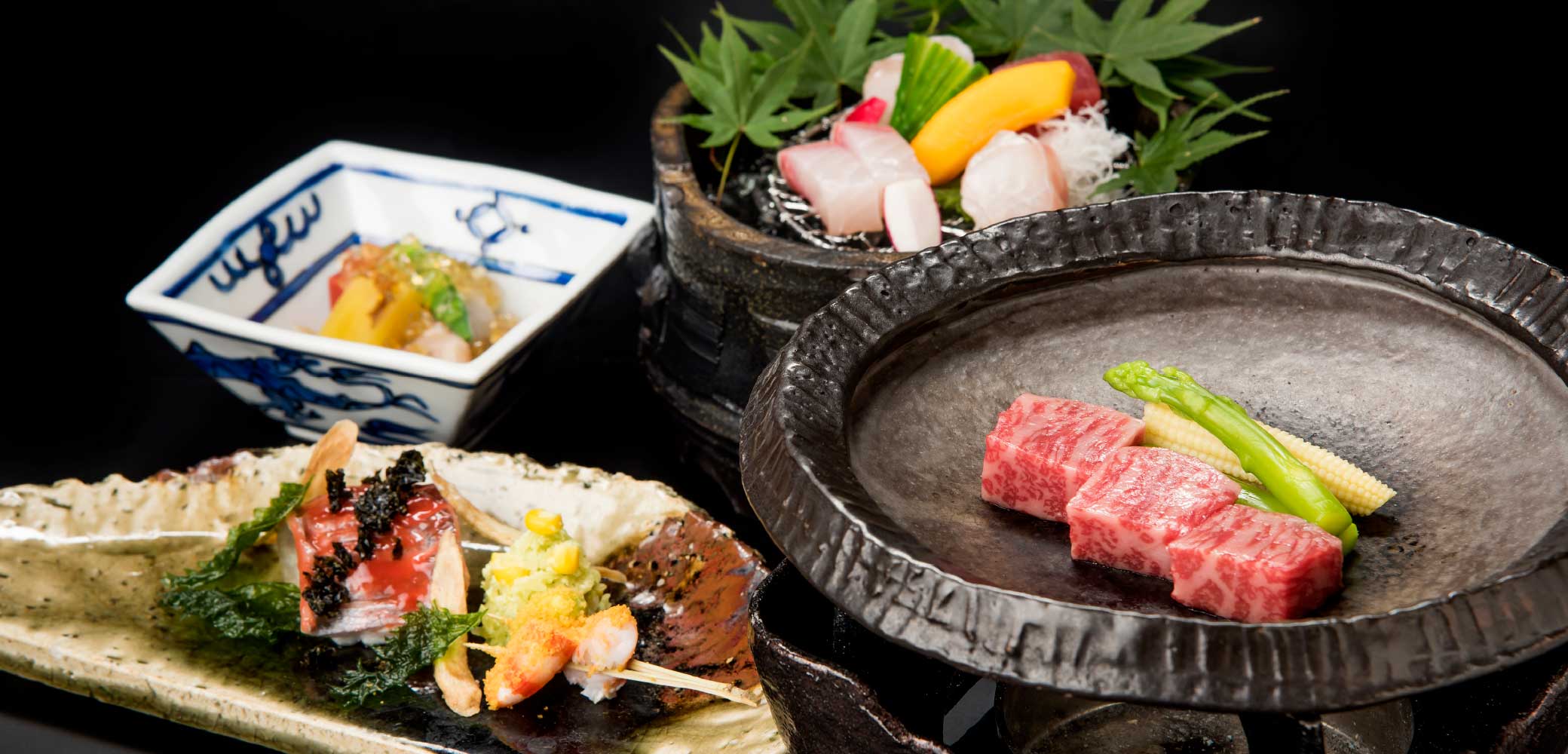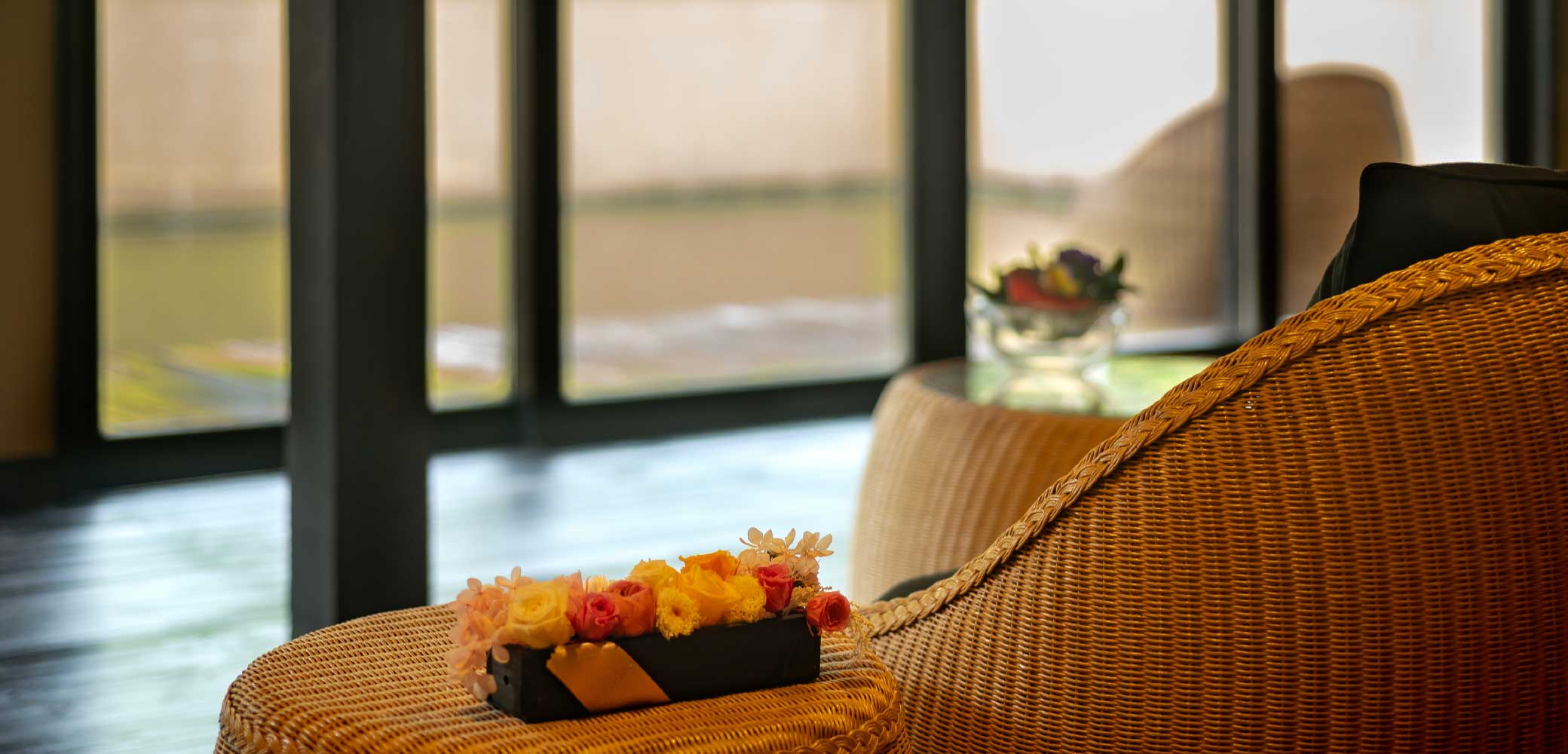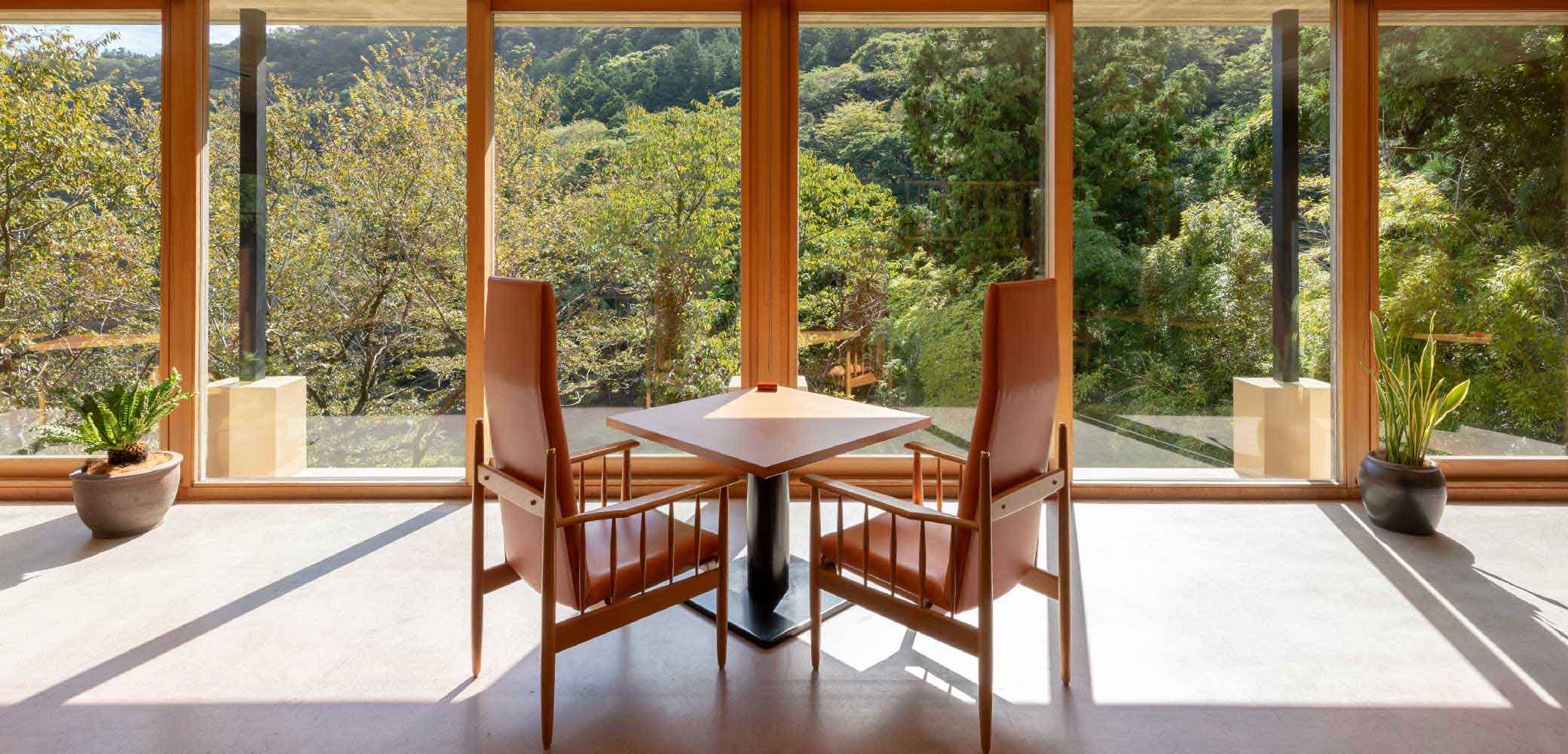 An Open-air onsen Bath
Indulge in the golden waters of our private onsen. Our own-source Kinnotake Onsen boasts a unique golden hue that can vary depending on the weather and temperature. With its gentle mineral composition, it's renowned for being kind to the skin and leaves you with a smooth, silky touch. Classified as 'low salinity' and 'alkaline,' it has the remarkable ability to cleanse your skin of impurities, leaving it supple, moist, and thoroughly rejuvenated.
Enjoy the unique "golden onsen water" only available here in the open-air onsen bath in your room, while being embraced by nature.
Onsen sourceNatural onsen:

Own onsen(Konjiki-no-yu)Kinnotake onsen

Chemical properties Onsen waterSimple Alkaline onsen

(Hypoonic,Alkaline,High onsen)

Temperature

Source:50.3℃ Bathtub:40.0℃

pH

Source:9.5

Effects

Benefits for Skin Health/Fatigue Recovery/Stress Relief
Remove all boundaries,
Enjoy a sense of liberation
and an unrestricted area for adults.
Easily accessible from Tokyo, come and relish the tranquil beauty that harmonizes with the lush forests, with the Hayakawa Gorge unfolding beneath your gaze.
Come across the Hayakawa Bridge,
To get to Kinnotake Tonosawa, cross the Tonosawa Bridge, a suspension bridge over the Hayakawa Canyon. On the left side of the bridge, you can see the Hakone Tozan Railway Bridge, and below you can see the Hayakawa Valley.
The Hayakawa Bridge, completed in 1917, is the oldest bridge in Japan and is designated as a registered tangible cultural property (building).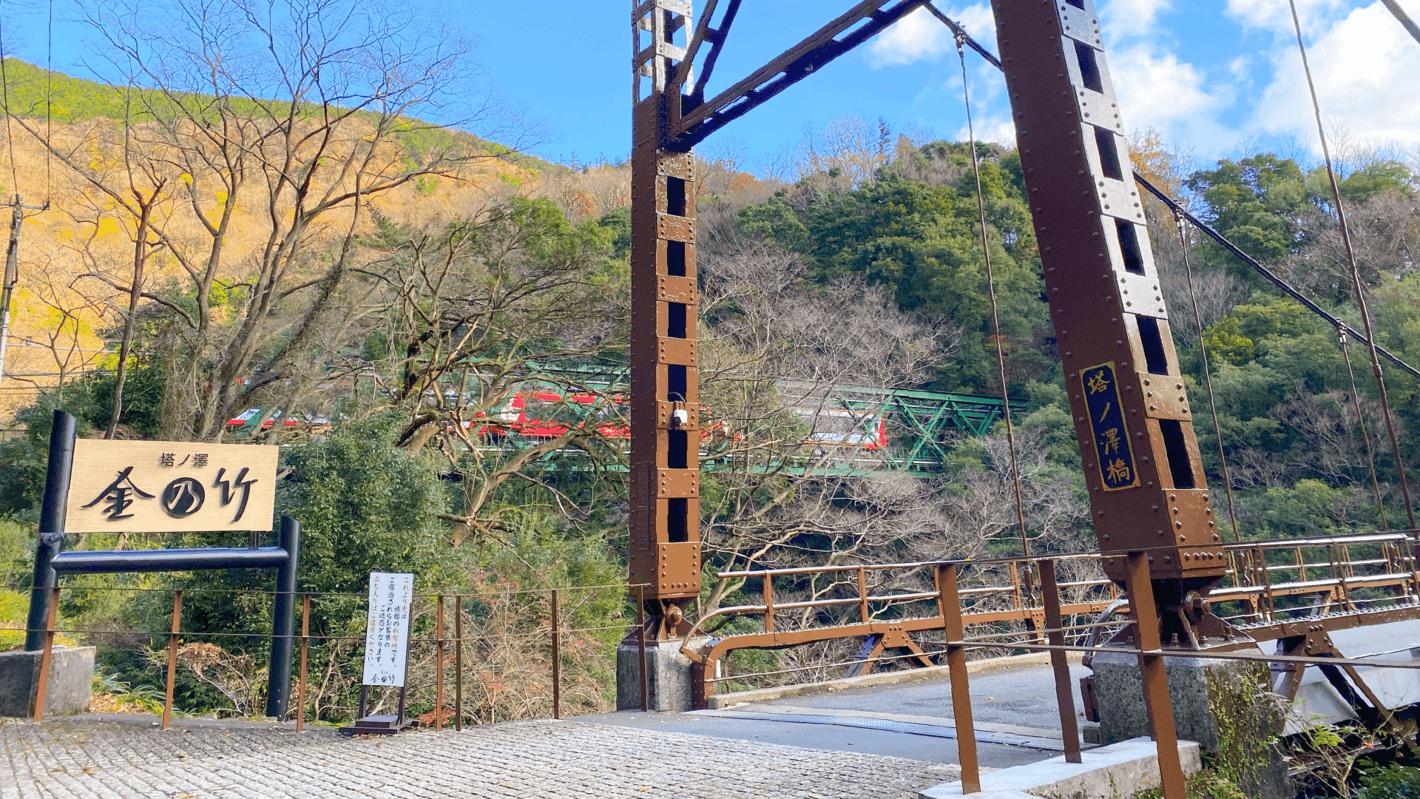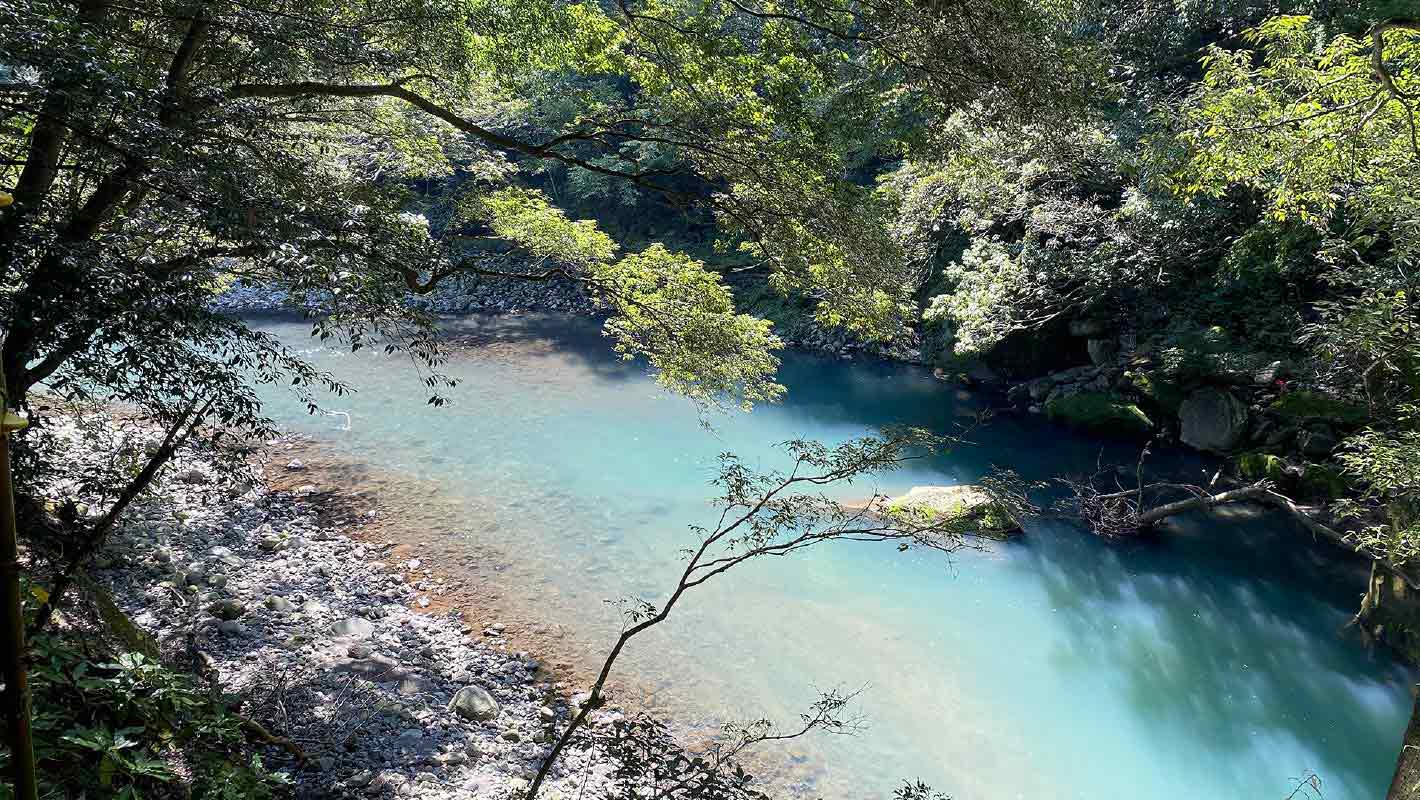 Watch the fireflies
Enjoy nature in each of the four seasons at Kinnotake Tonosawa.
In early summer, you can marvel at the dance of wild fireflies at the Hayakawa river.
PAGE TOP
※ Kindly be informed that we are unable to host guests under the age of 12.
Cancellation Policy
4 to 7 days before

10%

1 to 3 day(s) before

50%

Same Day

100%
Check Availability