Introduced in Aug.1.2023 broadcast of TV "Nippon Television Network News Every"
Tonosawa's sprawling forest's gentle hold,
Where nature and human, their boundaries unfold.

An expansive Onsen Ryokan nestled within a vast forest where people, structures, and nature meld into one.
Cross the suspension bridge that spans the gorge, and you'll find yourself in the unparalleled resortt where nature's harmonious melodies wash away the daily hustle and bustle.
Here, with your loved ones, savor the luxury of liberation while enjoying the seasons of Hakone. Please, relish this escape at our ryokan.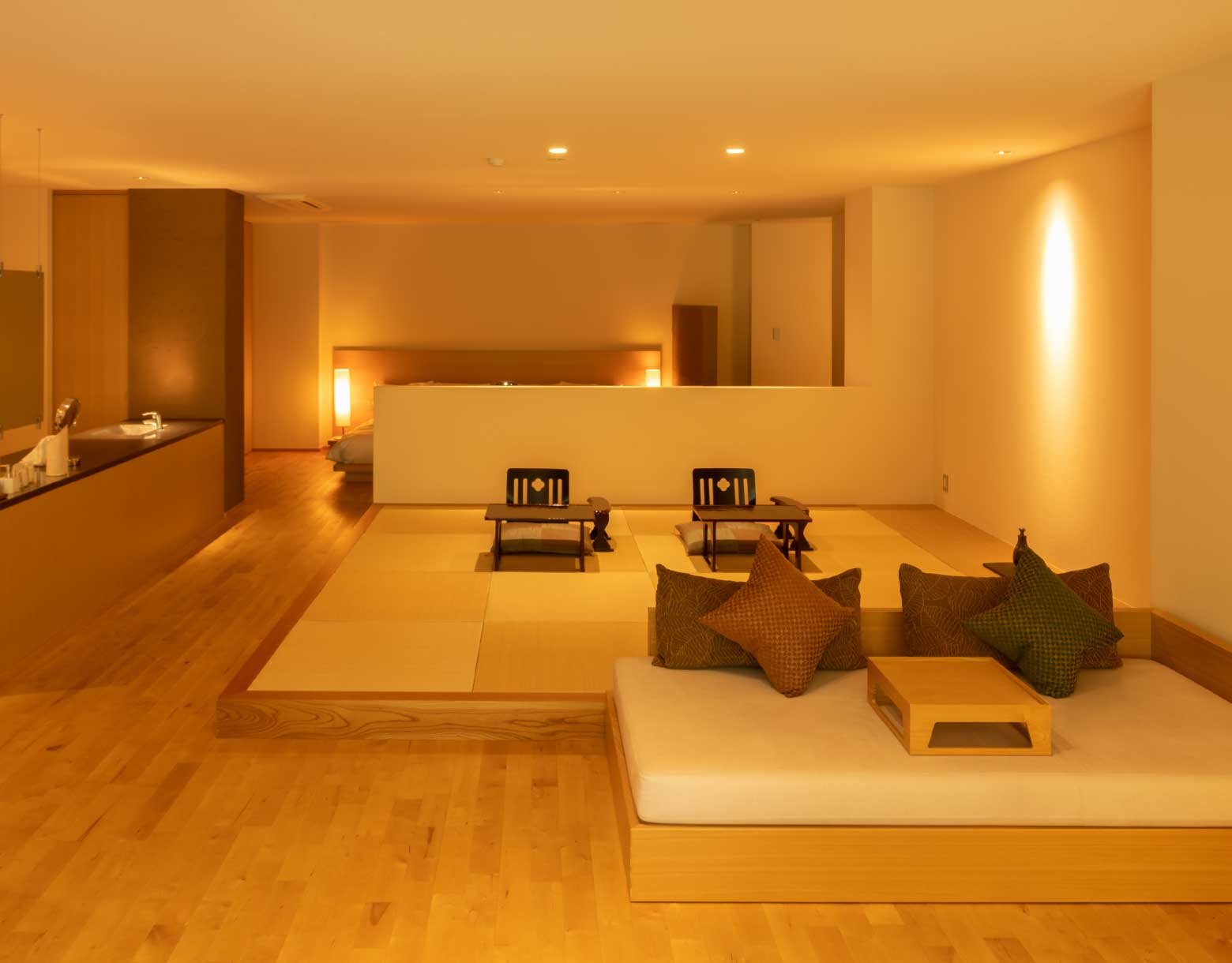 寛
Rooms
Within our sanctuary, you'll discover eight distinctive rooms to choose from.
Each room opens to a terrace that seamlessly blends with the forest surroundings.
Our outdoor baths, fed by our private onsen, are a work of art, offered in two exquisite variations: one adorned with polished Mikage stone, the other with the fragrant Aomori cypress.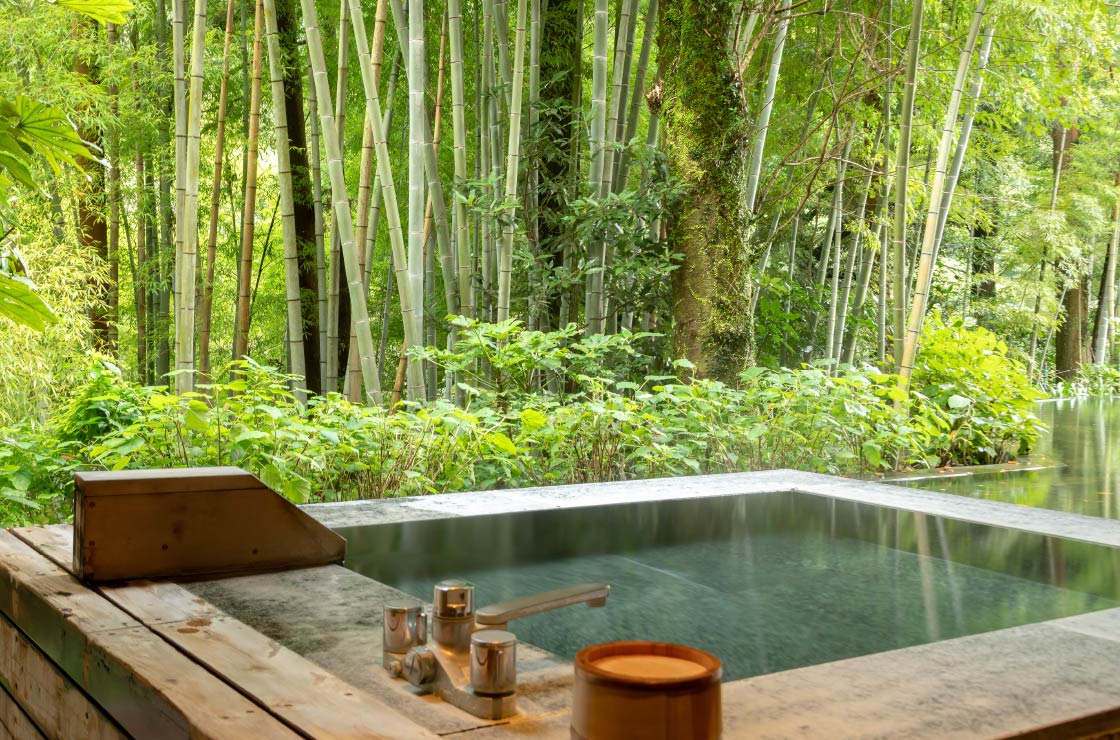 恵
Dining
Seasonal Kaiseki to be enjoyed with all five senses
A variety of dishes prepared using local ingredients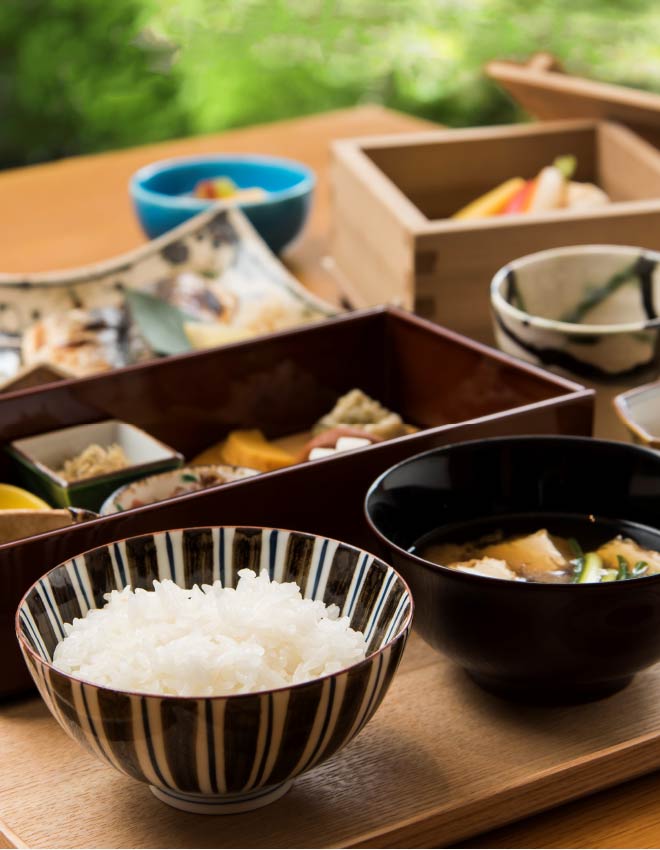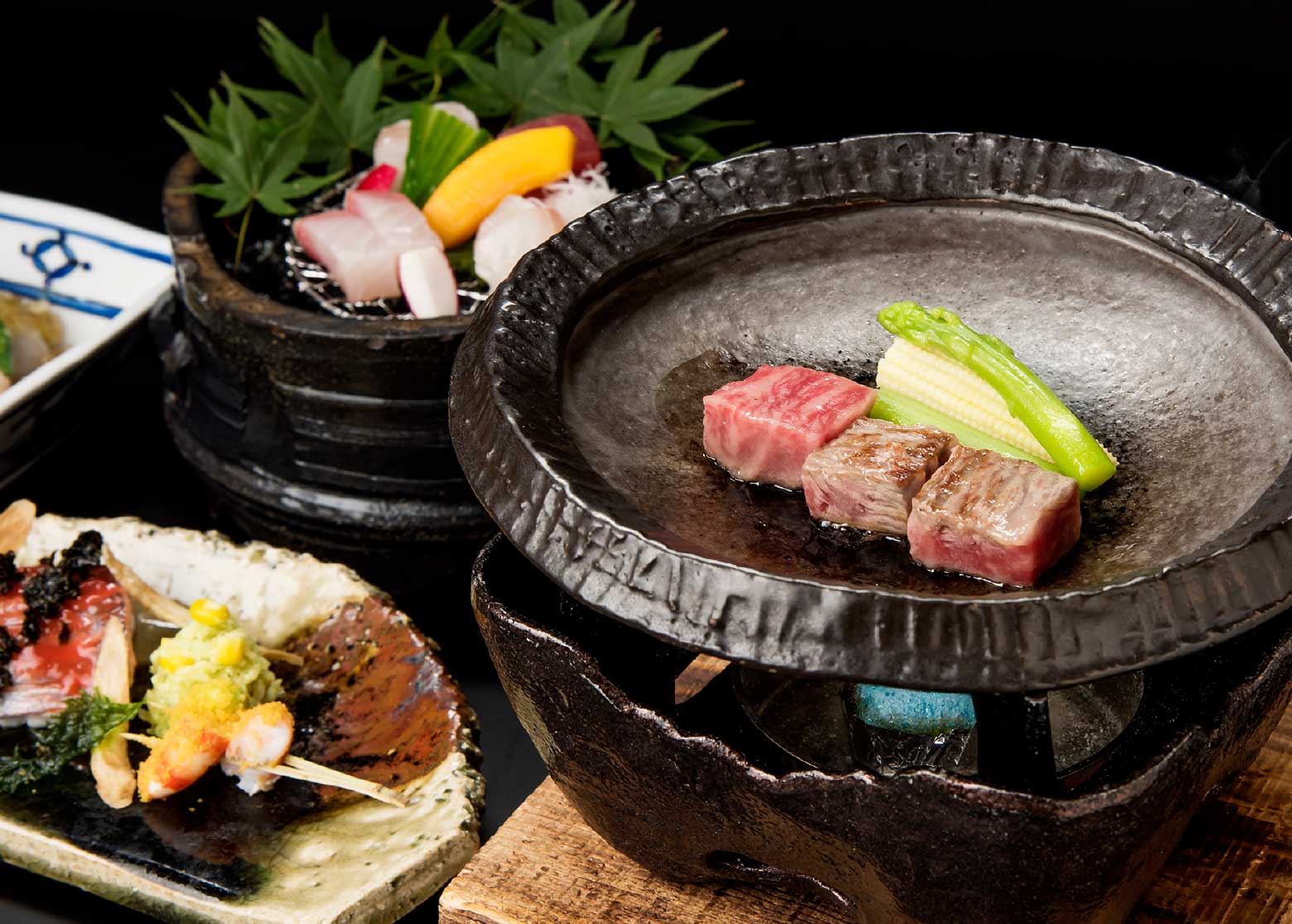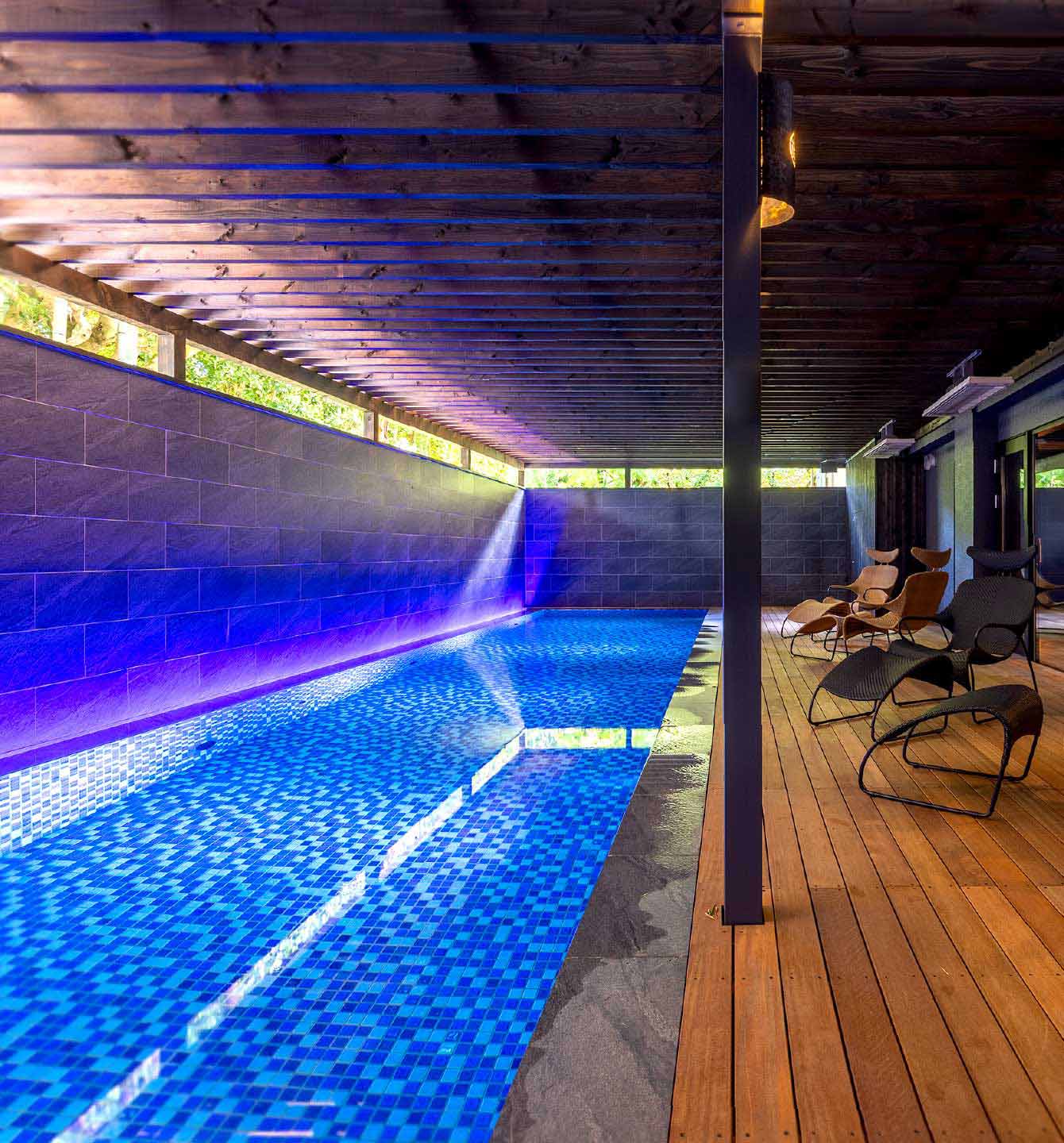 憩
Facilities
Our facilities have been carefully crafted to provide a tranquil space to relax within the leisurely time, a space where you can savor the serenity gifted by the Tonosawa Forest.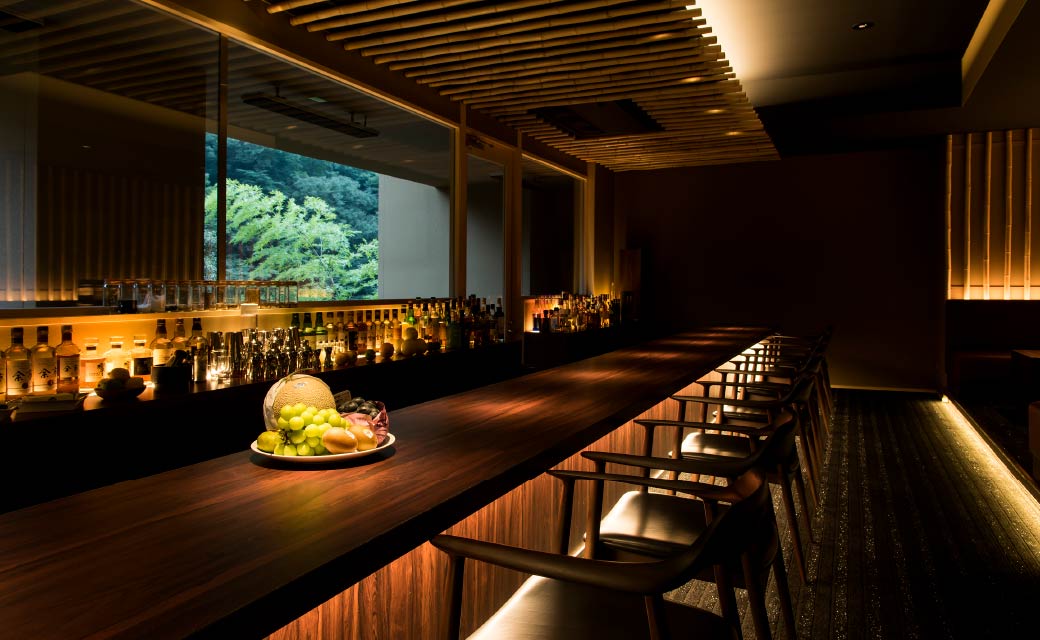 Access
Beneath your gaze lies the picturesque Hayakawa Valley. We invite you to cross the historic Hayakawa Bridge, Japan's oldest bridge.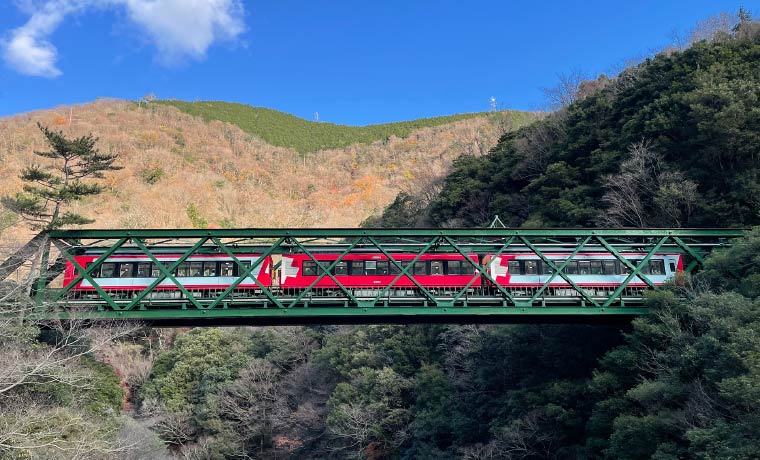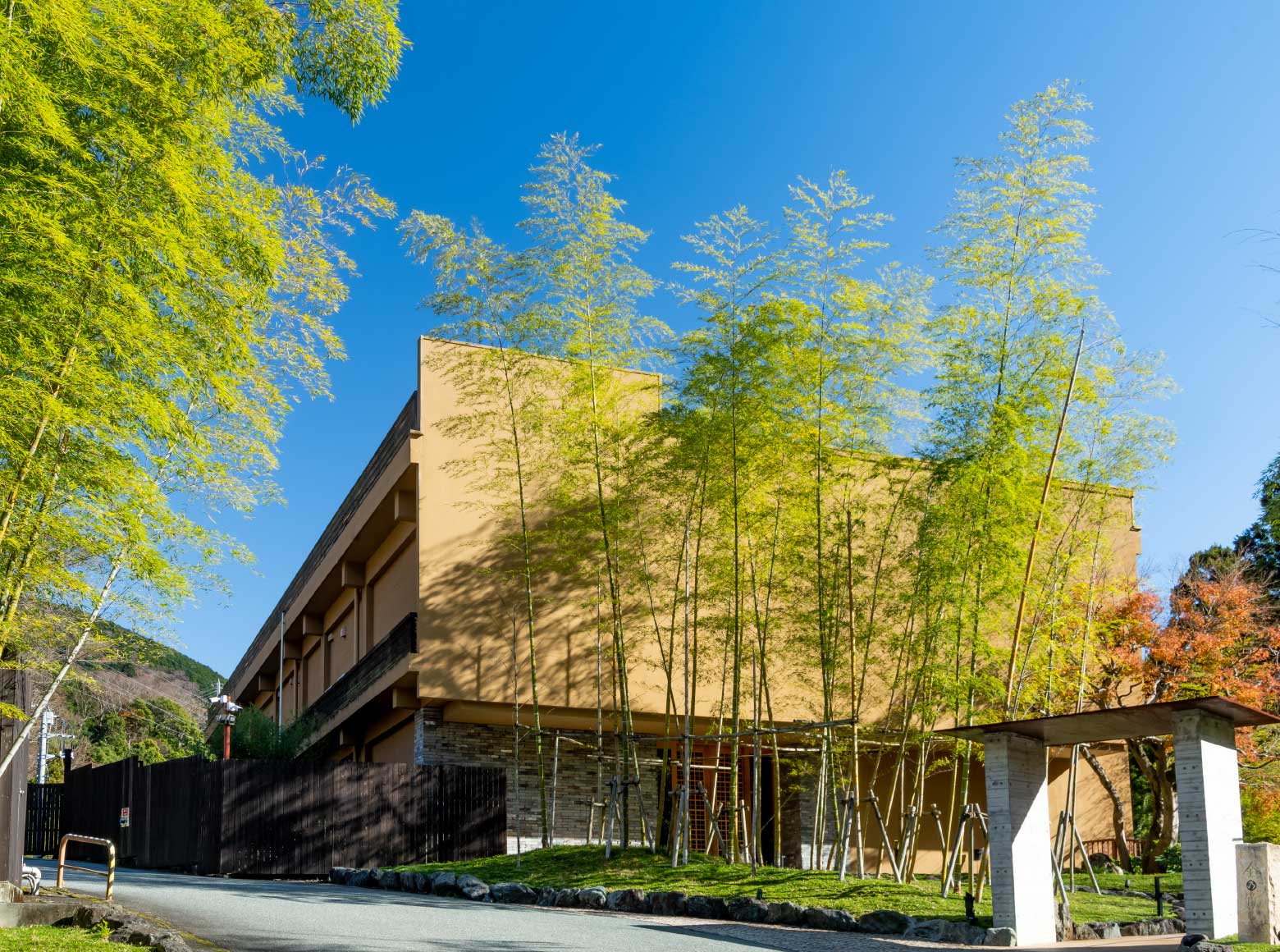 PAGE TOP
※ Kindly be informed that we are unable to host guests under the age of 12.
Cancellation Policy
4 to 7 days before

10%

1 to 3 day(s) before

50%

Same Day

100%
Check Availability
※ Kindly be informed that we are unable to host guests under the age of 12.
Cancellation Policy
4 to 7 days before

10%

1 to 3 day(s) before

50%

Same Day

100%
Check Availability